Poynton Players
We're back!
It has been a difficult eighteen months for all us but now we are extremely proud to release details of our 2021 – 2022 season. We have taken the difficult decision to only present three productions this season rather than our normal four as we felt that there was still COVID uncertainties both for our members and our audiences.
We do of course take the ongoing safety of our audiences and members seriously and have therefore introduced the following additional measures for or production nights to reassure you during your visit:
You are asked to wear face coverings in the theatre unless seated or exempt.
To help with social distancing audiences are asked to take their seats as soon as possible after entering the theatre and following the ordering any interval refreshments.
Contactless payments at the bar are preferred.
Anti-bacterial hand gel dispensers are located in the foyer and should be used regularly.
All hard surfaces and touch points will be cleaned regularly with anti-bacterial spray during the evening by Front of House staff.
Our air conditioning system has been professionally serviced and will be in operation to draw in fresh air and extract used air through sanitised filters.
The facility to leave coats and other belongings in the foyer has been removed. Please keep all personal items with you at all times.
Professional cleaners have been employed to maintain Theatre cleanliness on an ongoing basis.
Front of House members will be on hand to help answer any concerns or questions that you might have.
We look forward to welcoming you back to Poynton Players.
Steve Heritage
Chair
---
About Poynton Players
Poynton Players performs 4 productions each year with a balanced selection of comedies, dramas, thrillers, period plays and importantly, new plays, so there is always something for everyone.

Poynton Players was established c.1931 under the name Poynton Dramatic Society and now has excellent facilities including a large stage, state-of-the-art lighting and sound equipment, including an audio loop, a comfortable auditorium, which seats 101 and foyer with a kitchen and bar.
Poynton Theatre and all its facilities is available for hire offering space for conferences, social occasions, exhibitions and touring shows. Why not talk to us and we can tailor a package to suit you.

Email: secretary@poyntonplayers.co.uk

General Enquiries: 01625 783 905 (24 hr answering machine)
Poynton Players' Archive/History
Discover a potted history of Poynton Players and view photographs from previous productions on our Archive page.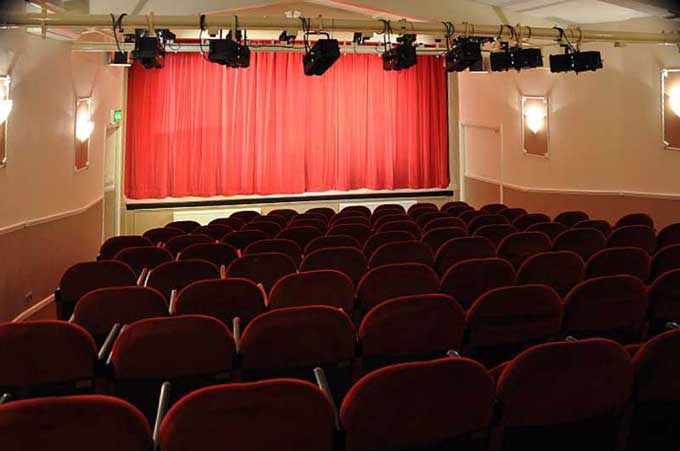 * External Links
Poynton Players Amateur Dramatic Society is not responsible for the content of external websites.

Any link to an external website should not be understood to be an endorsement of that website or the site's owners or their photos, images, products or services.

Find out more details in our Terms and Conditions.