The 2018/2019 Season

---
STRAIGHT AND NARROW
A comedy by Jimmie Chinn
Monday 20th May – Saturday 25th May 2019

A warm and moving exploration of not so well hidden secrets and deep personal and familial love. The cosy domesticity of Bob and Jeff's life is threatened by a personal crisis in Jeff's life. But will Bob's family prove to be more of a hindrance than a help in resolving the delicate situation? And will Bob be able to tell his seemingly intolerant mother that what she sees as the straight and narrow is not the life for her little boy?

Presented by special arrangement with Samuel French Ltd.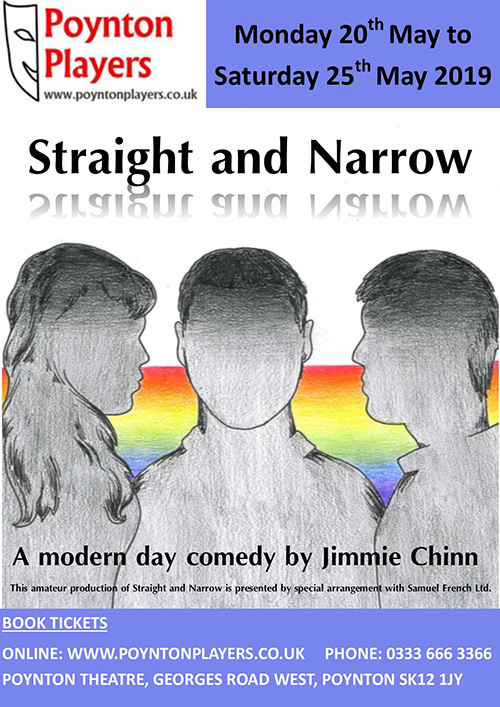 ---
ROLLERCOASTER
The premier of Adam Colclough's new play
Thursday 4th July – Saturday 6th July 2019

By chance, the paths of two disparate lost souls cross late one night and the following thirty six hours leads them both on a journey of discovery, hope, acceptance and ultimately, peace and happiness.