Generate Theatre Arts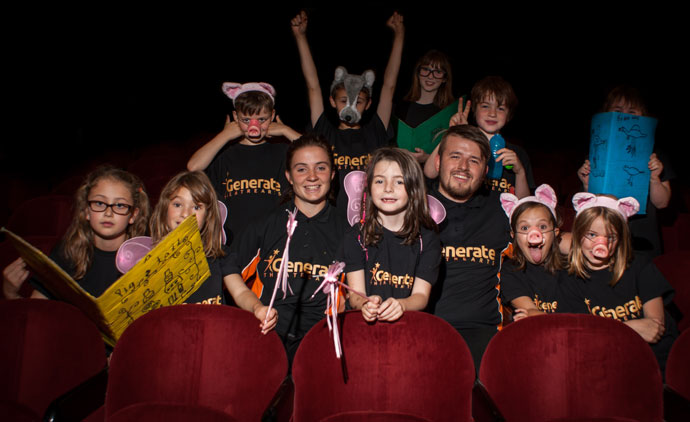 In conjunction with Generate Theatre Arts, Poynton Players are helping to introduce young people to theatre.
Generate's team of youth work and performing arts professionals has worked with schools, families and community organisations across the north of England and their goal is to help facilitate the personal, social and academic development of young people by teaching them about the arts and through the arts (primarily through drama and dance).
In 2016, as part of their holiday clubs, they will be putting on performances at Poynton Theatre. More details will be available a little later in the year and appear here on the Poynton Players website.
In the meantime you can find out all about Generate Theatre Arts activities, their After School and Holiday Clubs and their belief that every child can be a top performer on stage, at home and in the classroom on their website: www.icangenerate.com.