Poynton Players
***POSTPONEMENT/TICKETS/REFUNDS***
Due to the current situation caused by the Covid-19 virus and the recent Government advice regarding the rapidly evolving situation Poynton Players have reluctantly decided to postpone their third play of the season. "Fondly Remembered" scheduled for 30/03/2020 to 04/04/2020 has now been re-scheduled to 15/06/2020 to 20/06/2020 (the date scheduled for "A Bed Full of Foreigners").
NB Also for those who have already booked tickets for "A Bed Full of Foreigners" that this play has now been CANCELLED. Ticket Source will arrange refunds for bookings made directly through them.
For those who have bookings through the theatre i.e. season ticket holders, refunds will be made by Poynton Players. If you have any questions about the event, you can email the Players via our contact page.***
About Poynton Players
Poynton Players performs 4 productions each year with a balanced selection of comedies, dramas, thrillers, period plays and importantly, new plays, so there is always something for everyone.

Poynton Players was established c.1931 under the name Poynton Dramatic Society and now has excellent facilities including a large stage, state-of-the-art lighting and sound equipment, including an audio loop, a comfortable auditorium, which seats 101 and foyer with a kitchen and bar.
Poynton Theatre and all its facilities is available for hire offering space for conferences, social occasions, exhibitions and touring shows. Why not talk to us and we can tailor a package to suit you.

Email: secretary@poyntonplayers.co.uk

General Enquiries: 01625 875 542 (24 hr answering machine)
Poynton Players' Archive/History
Discover a potted history of Poynton Players and view photographs from previous productions on our Archive page.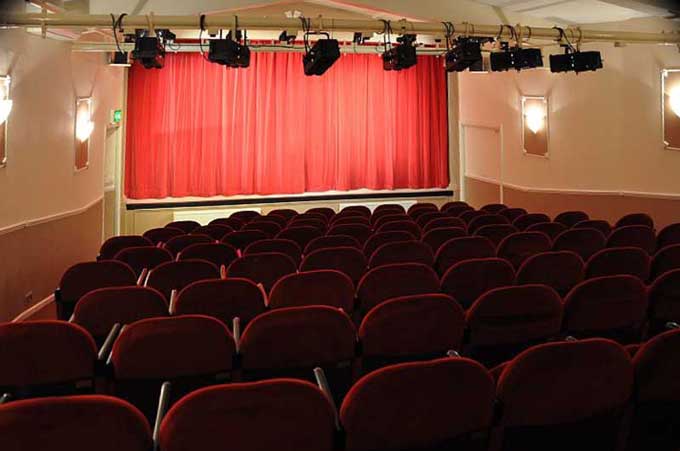 * External Links
Poynton Players Amateur Dramatic Society is not responsible for the content of external websites.

Any link to an external website should not be understood to be an endorsement of that website or the site's owners or their photos, images, products or services.

Find out more details in our Terms and Conditions.